WHO WE ARE…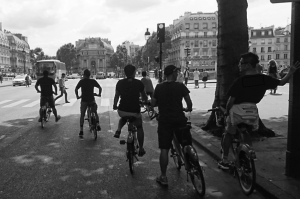 ---
"We are climbers, sprinters, domestiques, bonded together by the love of road racing!"
---
The endless desire of speed has driven a group of skilled individuals together, forming a team that creates high performance cycling products.  Our team is a mix of talented road cyclists from around the world, embracing with architectural, engineering, R&D, manufacturing and marketing background.
We are more than riders whose win races, our team understands the core elements that serious road cyclists demand.  Building to take care of the tiniest performing details, TORZC aims to growth its venture through continuous product development and assembly improvement, preparing to take on all challengers on the tough road ahead along with you.
OUR VALUES
---
"We go all-in!"
---
We injected our spirits from road racing to all the items that we have created.  Hard work and the dedication to build top performing components form the foundation of TORZC.  Our team races on our own products and we will never compromise the quality of our components!
OUR VISION
---
"We believe that every road racer deserves an equal chance for winning."
---
We ride kilometres of asphalt and escalate hundred thousand meters of altitude to become faster riders.  We train hard, but in reality, it takes all we have gotten to win a race and yet, a tiny factor can cost us the victory.  The component we rode play an important part.  After all the hard hours of training, every riders deserve affrodable top quality pieces of equipment that allow them to give full play to all their races under all conditions.
OUR MISSION
---
"We are here to support road racers to perform at their best."
---
We aim to develop the fastest and most durable of racing components that have the quality to outperform all high-end cycling products at affordable prices.