Bearing Friction, by CYCLINGTIPS
Bearing Friction, by Friction Facts
The friction in a bearing is one of the key elements that a lot of serious racers overlooked while they are seeking for absolute advantage for marginal gain.  There is a very useful study by Friction Facts, a lab based in Boulder, Colorado, that looks at how different lubricants and seals affect cartridge bearing.
The have collected data from a series of tests on high quality bearings, CeramicSpeed, Enduro and Gold Race, and controlling the lubricant viscosity, with dry lubricant, oil and greases and fill level.  The results are very fascinating that the best performed combination averaging 0.13 watts with 52 kg of radial load acting onto the bearing set, almost 6 times less than the worse performing setup.
The seals of a bearing on the other hand, add drag between the inner race and the seal lip.  On average, seals will add 0.02 watts of fiction for bearings lubricated with thin oil, while it will add 0.11 watts for grease-lubricated bearings.
[Friction Facts: How Lubricants and seals affect cartridge bearing friction]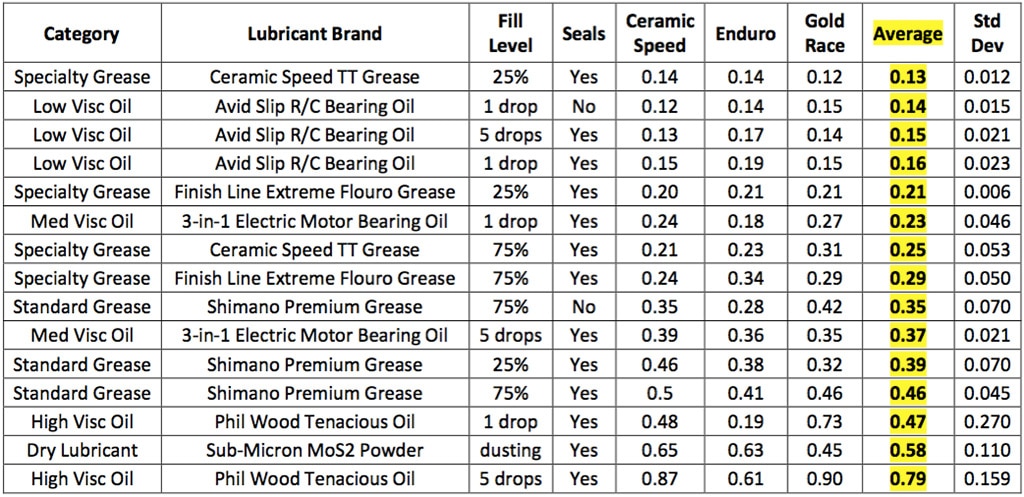 More about: Rim Design / Lateral Stiffness / Torsional Stiffness / Bracing Angle / Spoke Tension / Lacing Patterns / Bearing Friction